11 best episodes of Modern Family According to their seasons
The ABC Modern Family is the one of the biggest long running family drama series. Which has been aired for almost 11 seasons. The series is about a three modern day family in California trying to deal with the kid quirky spouses and job in their own way, often falling into hilarious situations. The series' final episode aired last month. So we thought we could get you some amazing moments in the series based on each season.
1. Season 1, Episode 4 – "The Incident"
Clare and Mitchell's and Jay ex-wife "Dede" make a surprise visit to the town wanting to make up for the trouble she caused at Jay and Gloria's wedding day. Phil and Clare Judge about Haley's new boyfriend. While Mitchel invites his mother Dede to a party along with Jay and Gloria.
2. Season 2, Episode 13 – " Caught in Act"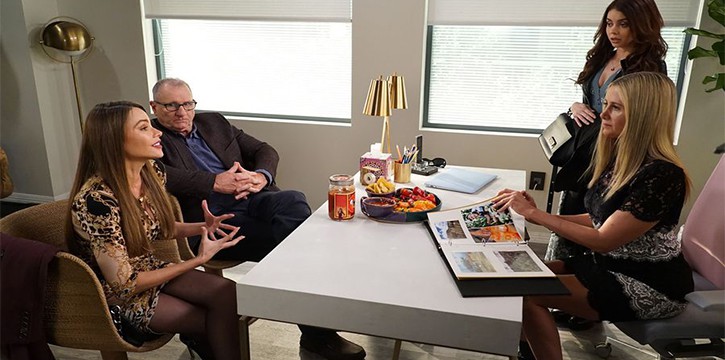 In the episode, Gloria and Jay are about to go on vacation while Manny is away visiting his father. But their plans are interrupted when Gloria accidentally sends an insulting email to Claire. When they go to the Dunphys' house to apologize, they find Claire and Phil in a state of dismay. Because their kids have just walked in on them having sex. Meanwhile, Mitchell and Cameron have trouble getting reservations at a popular new restaurant. So they try to ingratiate themselves with the restaurant's owner, who is one of the parents at Lily's preschool.
3. Season 3, Episode 22 – "Disneyland"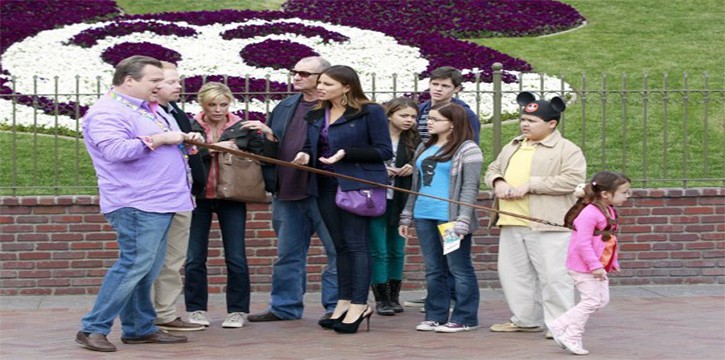 The entire family decided to go out for a day trip to Disneyland. Luke and Phil are excited to ride the roller coasters together but Phil panics when he feels queasy after riding the Indiana Jones Adventure. He gets more worried when Jay tells him it is a normal reaction for someone as they get older. Phil is later relieved to discover that he only feels ill because he has come down with the flu. Claire decides to introduce Haley to her friend's nephew, Ethan.
The two get along but Claire's plans are foiled when the family bump into Dylan who is trying to work at the park as a "Dapper Dan". Alex eventually ends up taking a liking to Ethan whilst. Haley dwells over why Dylan did not tell her he was back in town. Claire manages to pull Alex away from Ethan, she persuades Haley to spend time with him again. But it takes a turn for the worse when Ethan assaults Dylan, who is dressed in a Little John costume. Ethan separates from the family when he bumps into a group of friends and Haley and Dylan decide to get back together.
4. Season 4, Episode 6 – "Yard sale"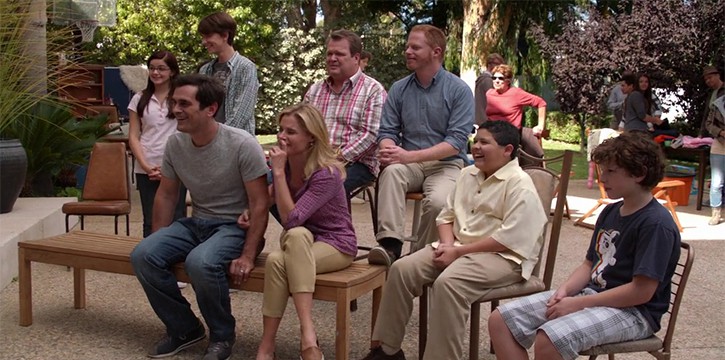 Manny and Luke have a school charity fundraiser. Jay and Gloria decide to help them raise some money by holding a yard sale. In the process of it, Manny and Luke are looking for things to sell and they find an old trunk in the attic. When Gloria sees it she gets mad and takes it away from them. Her behavior makes the two boys curious and they want to see what Gloria is hiding from everyone.
Phil discovers his old cycle and Claire thinks he is finally going to sell it, but he is not. In the meantime, Jay wants to sell his motorcycle. Since he will not need it anymore, especially with the baby coming. To prove that he is not afraid of riding a motorcycle, Phil is riding it and goes for a test drive. But when he fends off from the house, he falls and he gets trapped under the motorcycle. It takes him a while to free himself and get back home. When he finally does, he admits that he is not a motorcycle-rider and he will not be buying the bike.
Cam wants to sell his "fat-pants" since he does not need them anymore. Mitchell though, who is not very confident that Cam will keep his dietary practices going, struggles on how to tell him that he should not sell his pants because every time he loses weight and gains it back, he needs to buy new ones.
Meanwhile, Alex's new boyfriend, Michael, comes to the yard sale. Claire believes that Michael is gay and she tries to convince Alex because she does not want her to get hurt. To be more convincing, she asks for Mitchell and Cam's help. When they also tell Alex that Michael is gay, she decides to ask him herself.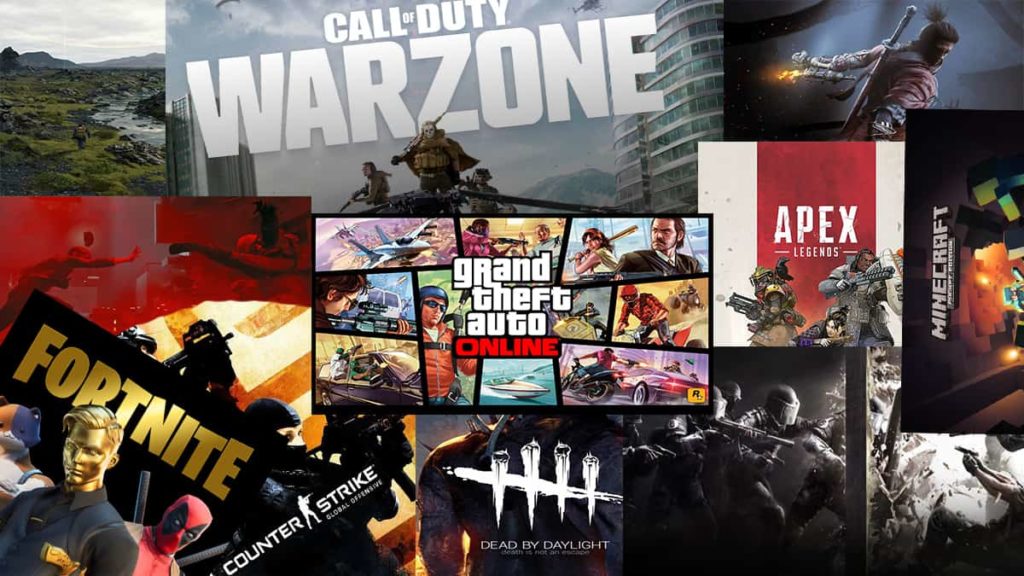 TOP Multi & Single Player Games to play during isolation
Call Of Duty : Warzone
GTA 5 Online
Counter Strike Global Offensive
Modern Family Season 5, Episode 18
5. Season 5, Episode 18 – "Las vegas"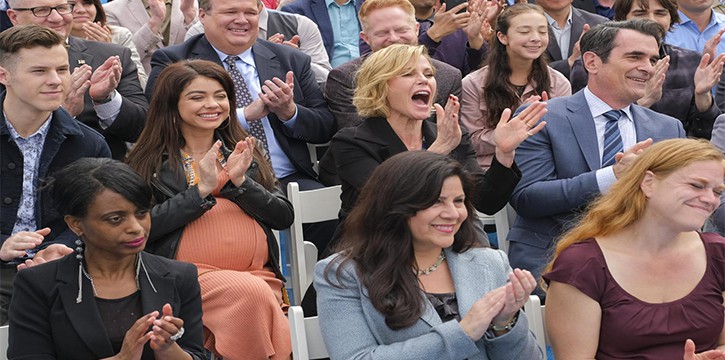 All the family, except the kids, arrive at Las Vegas for the weekend. Jay sold the owner of Mandalay Bay, Burt, some closet space and Burt gave him free access to the three main adult contingents at the hotel's platinum level rooms in return.
Mitchell runs into an old boyfriend of his, Langham, who is there with his partner Tim for their bachelor party. The two of them invite Mitchell and Cam to their party. Mitchell declines the offer since he just wants to spend some time at the spa relaxing. Cam goes with Mitchell but when Mitchell has his massage, he leaves to go to the pool party of Langham. Tim gets back in time so Mitchell won't notice his absence.
Gloria and Jay take a walk and Gloria sees Rebarka, the female version of Barkley. The butler dog that Jay bought from Las Vegas on a previous trip of his and she hates. She knows that when Jay sees it, he will want to buy it and she does everything she can so Jay will not see it. She manages to send Jay to their room to bring her a jacket, while she gets into the store to buy Rebarka. So they will take it out of the store window. On his way to the room, Jay discovers that their rooms are not at the top floor as they told him and he wants to make sure they will all move to the "Excelsior Plus" level.
6. Season 6, Episode 16 – "Lost connection"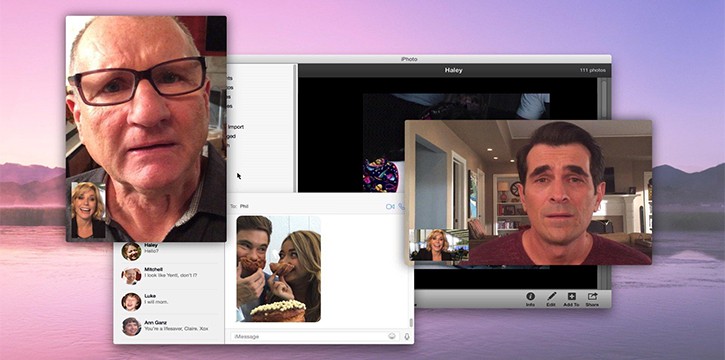 Claire waits for her flight back home while trying to get in touch with Haley after a fight they had. Not being able to reach her, she asks everyone where she might be and a series of events and revelations lead her to believe that Haley is pregnant with Andy's baby and the two of them ran away to Las Vegas and got married.
7. Season 7, Episode 7 – "Phil's Sexy, Sexy House"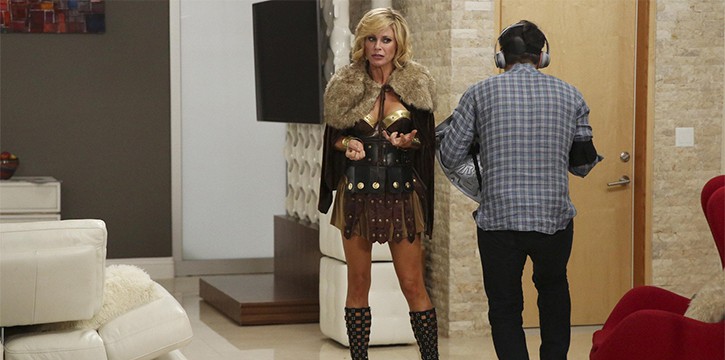 Everyone is at Jay and Gloria's for post-Thanksgiving leftovers brunch and after a conversation about the sexy and sleek house. Phil is helping Mitch and Cam's friend sell, everyone gets the same bright idea to sneak in there and have a little "fun". Unbeknownst to one another they all choose the same day to go, and then it quickly escalates into a game of hide, hope and doesn't get found. Meanwhile, back at Jay and Gloria's, Gloria has successfully stolen copies of everyone's drivers licenses during the brunch so Jay and her can buy them all a surprise family trip to Miami, but in actuality Jay has a surprise in store for Gloria, only to then get trumped by her surprise.
8. Season 8, Episode 15- "finding Fizbo"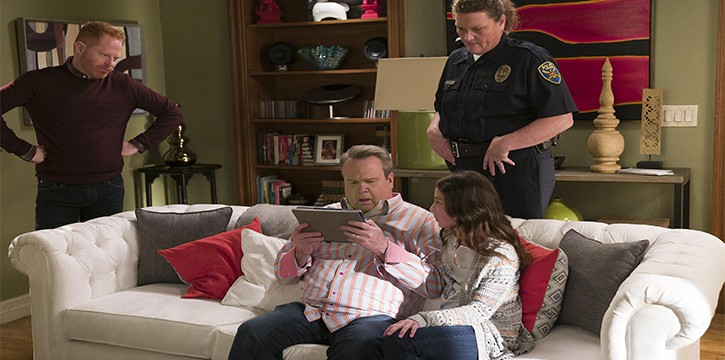 Phil plans Frank's bachelor party and meets his soon-to-be step-brother. Manny asks Haley, Gloria, Alex, and Claire to tell him what they honestly think of his play, while Alex wants to bail to meet with Ben. Cam discovers what happened to his Fizbo costume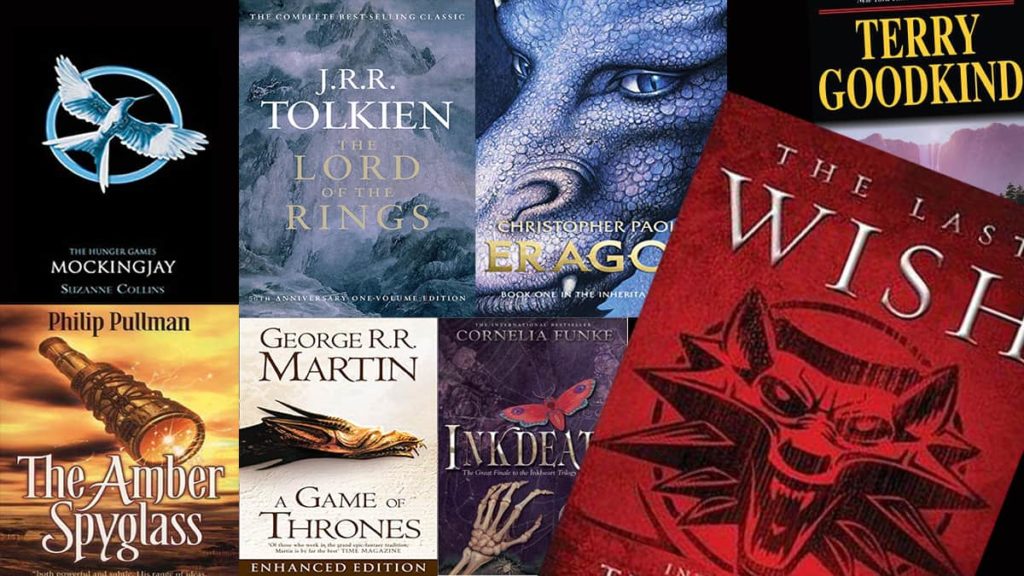 QUARANTINE READING LIST – FANTASY ADVENTURE
"The Last Wish" Andrzej Sapkowski: The Witcher book-series
"Mockingjay" Suzanne Collins: The Hunger Games Trilogy
"The Lord Of The Rings" J R R Tolkien: The Lord of the Rings book-series
9. Season 9, Episode 19 – " Chips and salsa"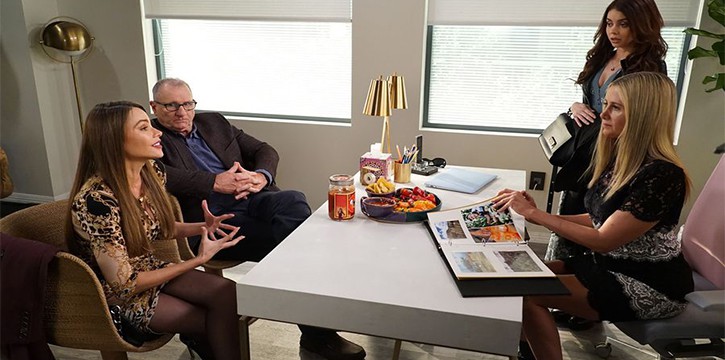 When Haley hears that her loopy boss is looking for a product with the magical properties of peppers, she tries to gain her favor by convincing Gloria to sell her salsa to NERP. Mitchell gets Cam the police ride-along he's always wanted. Also, Phil and Claire compete against one another, while Luke has a meeting with the dean of a university.
10. Season 10, Episode 22 – "A Year of Birthday"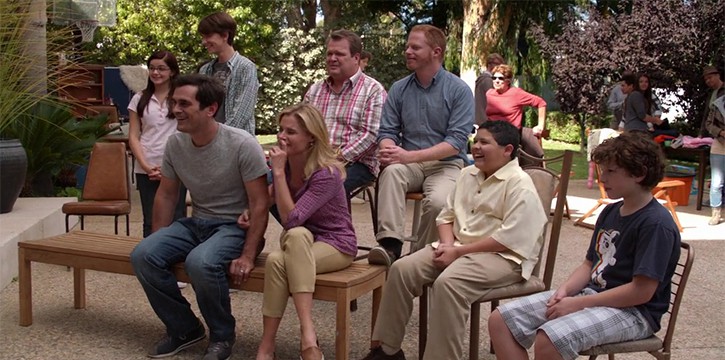 The family looks back at how they all celebrated their birthdays over the past year, as the birth of Haley and Dylan's twins is approaching.
11. Season 11, Episode 10 – " The Prescott"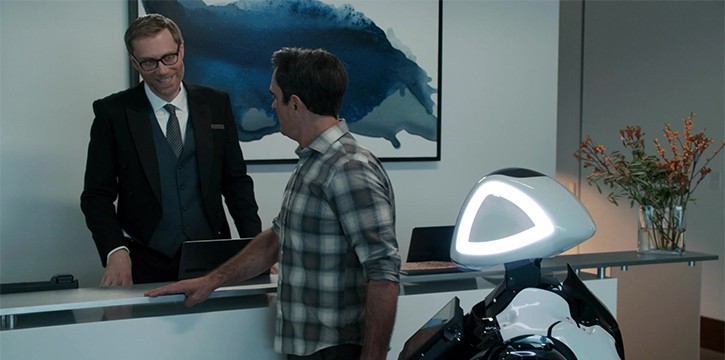 Alex's company puts her up at a new luxury apartment building with a number of high-profile residents that the family is eager to take advantage of; Phil is on a mission to review the restaurant's famous sliders for his food blog
11 best episodes of Modern Family
Author
–Mathan