Z is back…!
Yes, it's a JDM who stole the week by teasing out their proto spec 2023 NISSAN Z 2023!!!!
Why Nissan Z instantly got hyped?
The Japanese automaker who's famous for producing adrenaline-rushing street cars like the skyline, GT-R and GT-R Nismo is also capable of successfully campaigning a long run with Nissan Z type monsters.
To know about Nissan Z, we need to look back to the history of about 5 decades ago. The first Nissan product to bear a "Z" arrived in 1969. It was actually a Datsun, the Datsun 240Z, 260Z & 280Z. The second-gen was called 240zx, the third and fourth generation was 300zx. It was December 2008 when the sixth generation was launched Nissan 370Z a V6 3.7l engine. That can clock 0–60 mph (0–97 km/h) in 4.7 seconds. This was actually attracted by many entry-level sports car addicts to drive this hard on streets.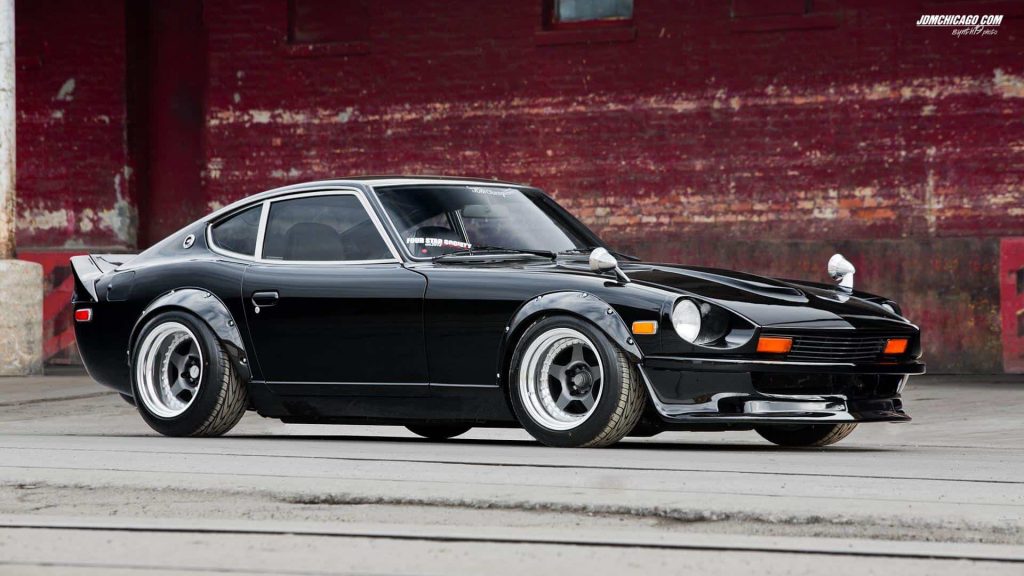 What's inside of all new 2023 Nissan Z?
The 2023 Z models will draw from a 3.0L twin-turbo V6 engine making 400 horsepower which is a front-engine like its ancestors (68 times more than the outgoing 370Z's engine) at 6,400 rpm and 350 lb-ft of torque (30 percent more than the previous) at 1,600 to 5,600 rpm.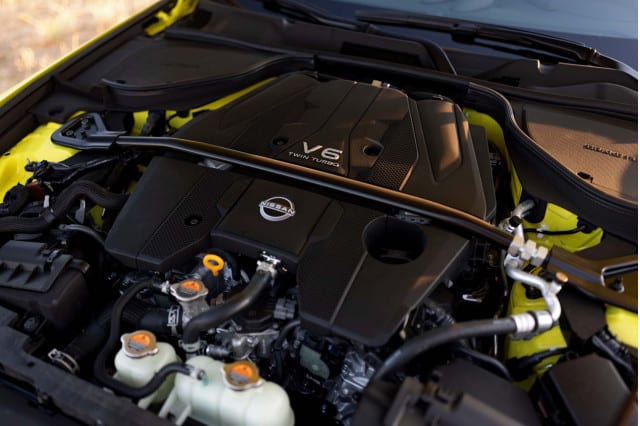 Power transmission comes with two options: a smooth 9 speed automatic transmission with paddle shifters Or 6 speed stick type classical shifter. Not to forget, it has a launch control assist coming up with this. !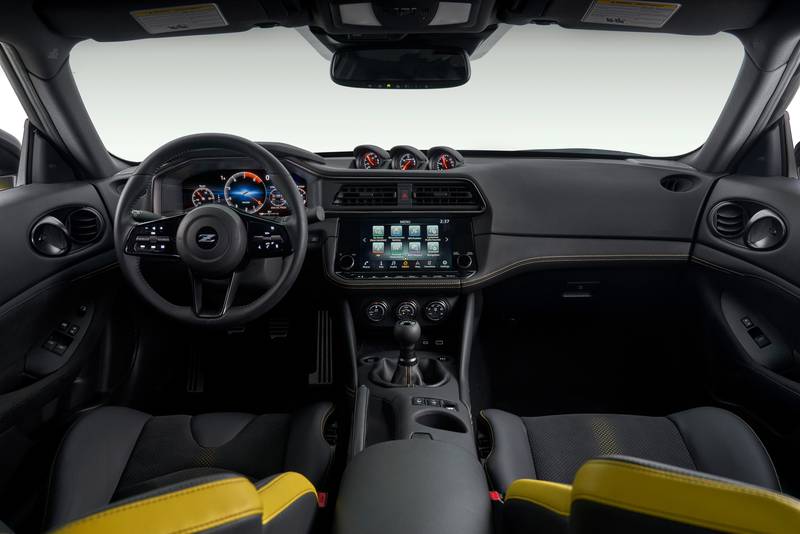 With two modes available to rumble down, switching from Normal to Sport mode firms up the suspension to prepare for extra load transfer, tightens the steering, and increases the engine's sound and vibration, making the Z act, look, and even sound a little more fiery.
Lil more Aesthetics aren't bad for sports car!
As you can clearly see that the body and trim works was minimally changed from its predecessor just to maintain. Its bloodline but the front part of the beast got heavy updates. Including stylish and blinking chrome grill pattern and sharp daylight LED with adjustable projections.
Inside isn't just satisfactory but more than a regular bunny sedan. It comes with a cushioned leather seats with trims matching the color tone of the exterior. The raw sports look can be extracted from the speedometer and voltmeter gauge peeking just right to the LED instrument panel.
Nissan Z will be wrapped and available in two monotone colours. Black Diamond Metallic and Gun Metallic, as well as five two-tone combos with black roofs and a choice of Everest. White Pearl Tri-Coat, Passion Red Tri-Coat, Seiran Blue, Boulder Grey, and our preference. The Ikazuchi Yellow will be limited edition type with bronze forged wheels with iconic Z logo denoting its uniqueness.
Author
– Thiruvarasan V