Navarasa is a collection of nine short stories presented by Mani Ratnam and Jayendra Panchapakesan. Navarasa is an attempt made to support the workers of Kollywood during the Pandemic.
Title/Teaser Direction Bharatbala
Title/Teaser Music              A R Rahman
1. Edhiri: Karuna (The desire for forgiveness)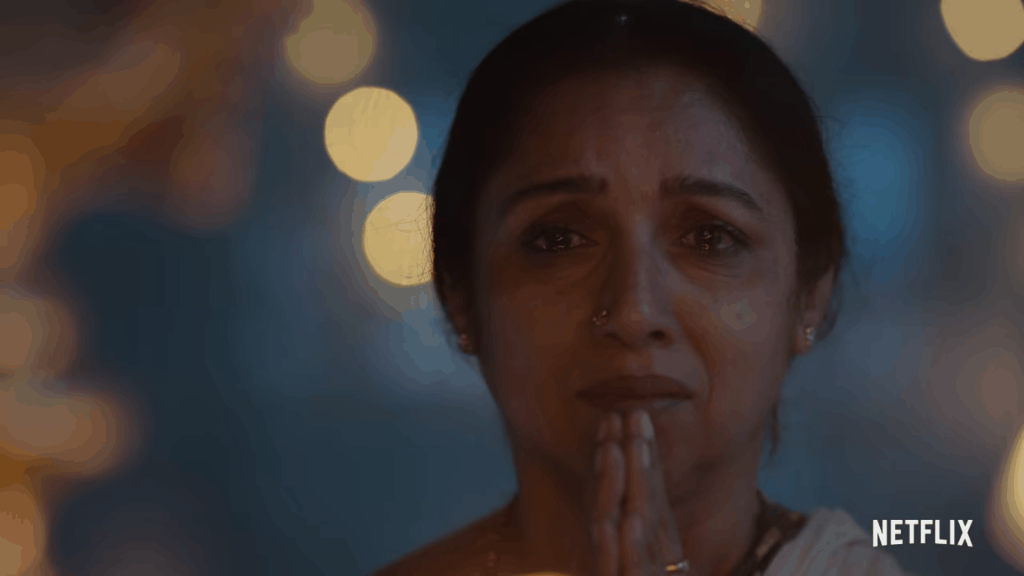 A man who gets tempted by his own emotions makes him a murderer. The sin made by him haunts him every day, even though he hides far away from it. A few days later, he finds out that the years and years of rage he has stored in his mind have turned him into a killer. The only thing he needed now was medicine for his mistake. He expects forgiveness from the victim's wife, but she is contemplating the possibilities of stopping this horror, where she finds she also has a part of this sin. Does this young man get forgiven by this woman? What's the victim's wife's part of this murder?
Watch Edhiri performed by Vijaysethupathi, Revathi, Prakash Raj, Ashok Selvan, Vivek Prasanna, etc.
Story                        Mani Ratnam
Music                       Govind Vasantha
Editor                       Veena Jayaprakash
Cinematography      Harishvir Singh Oberai
Direction                  Bejoy Nambiar
2. Summer of 92: Hasya (A village of fun and mess)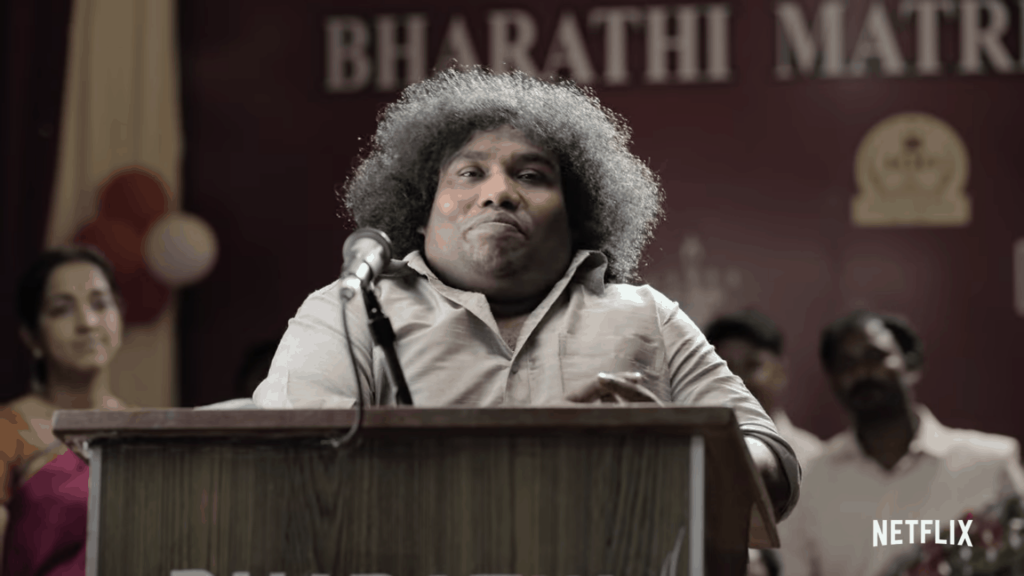 The story was inspired by the life of Malayalam actor and former MP Mr. Innocent Vareed Thekkethala. The story begins with a famous comedian actor Velusamy visiting his school function in his village. Where he gets a chance to speak to the crowd about the stupid chaos he had created in his childhood. Later he finds the result of his chaos is still impacting today. What is that still impacting? To know-
Watch Summer of 92 performed by Yogibabu, Shakthivel, Ramya Nambeesan, Nedumudi Venu, Manikuttan, etc.
Story                        Priyadarshan
Music                       Rajesh Murugesan
Editor                       Ani .I.V. Sasi
Cinematography      N K Ekambaram
Direction                  Priyadarshan
3. Project Agni: Adbhuta (An invention of surprise)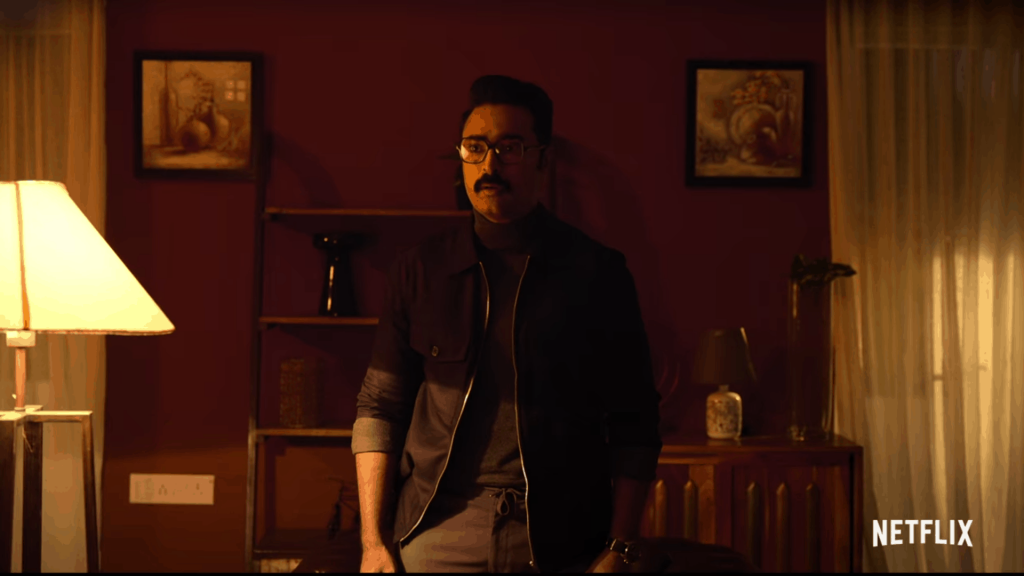 A former ISRO Scientist invents and experiences something beyond his knowledge and gets affected by it. He also made a way for someone who can cause doomsday to earth. So he asks help from his old friend to save his invention from that person. Do they succeed in it? Well, Project Agni is about surprises. To witness the surprise.
Watch Project Agni performed by Arvind Swami, Prasanna, Poorna, Sai Siddharth.
Story                        Karthick Naren
Music                       Ron Ethan Yohann
Editor                       Sreejith Sarang
Cinematography      Sujith Sarang
Direction                  Karthick Naren
4. Payasam: Bheebhatsa (A sweet of disgust)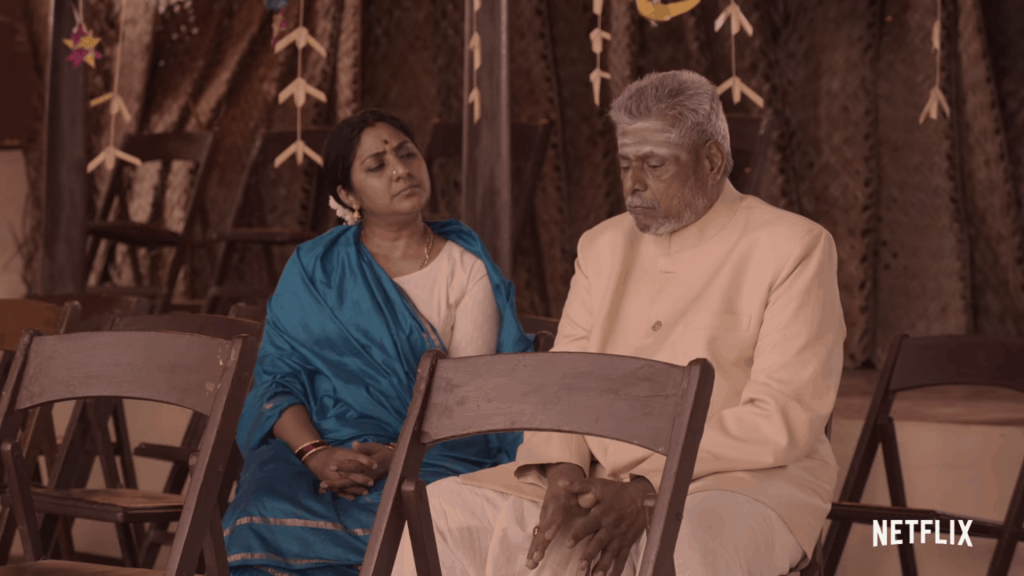 A 77-year-old man who feels disgusted about his Nephew and attending his nephew's girl wedding. But his disgust is controlled by his wife. when she leaves him, he starts to show his disgust in action. Later he was disgusted by one he loves. Why does this old man have such a grumpy attitude?
Watch Payasam performed by Delhi Ganesh, Rohini, Aditi Balan, etc
Story                        T.Janakiraman
Music                       Justin Prabhakaran
Editor                       E.Sangathamizhan
Cinematography      Sathyan Sooriyan
Direction                  Vasanth S Sai
5. Peace?: Shanthi (A hope for peace)
A soldier steps inside his enemy's line to rescue an unknown young boy's brother. Does the soldier save him?. Do both manage to escape from his enemy's sniper eyes on the other side? Does this story provide justice to peace? To know that
Watch Peace performed by Bobby Simha, Gautham Vasudev Menon, Sananth, Tharun, Vidhu.
Story                        Karthik Subbaraj
Music                       Santhosh Narayanan
Editor                       Vivek Harshan
Cinematography      Shreyaas Krishna
Direction                   Karthick Subbaraj
6. Roudhram: Raudra (Anger of unacceptance)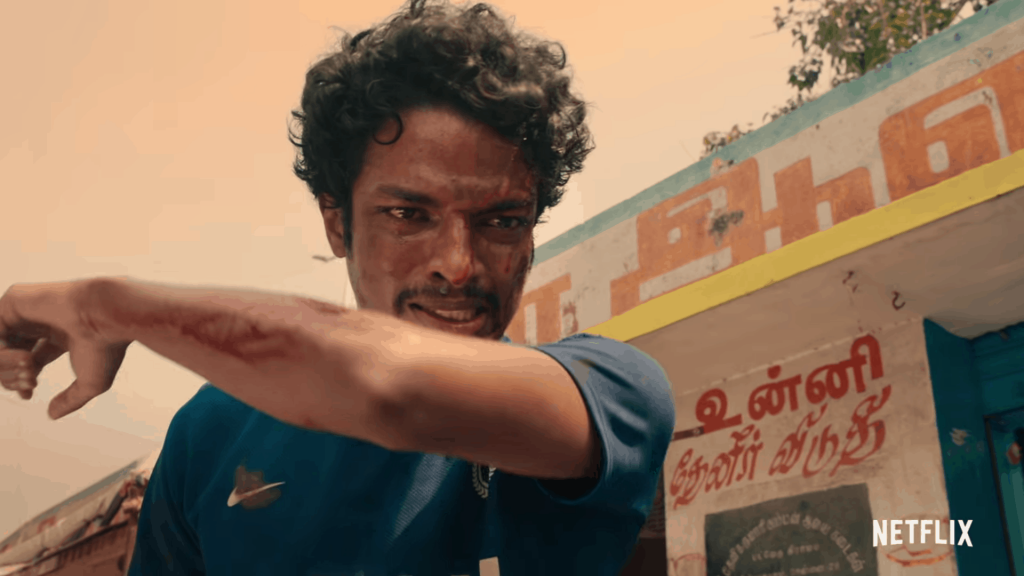 Sometimes anger can disrupt someone's actions. Where the result of the anger can only be understood after finding what we lost, due to that. In Roudhram, the anger of two people impacted them to change their life. What anger did they have? What did anger do to them?
Watch Roudhram performed by Sreeram, Ramesh Thilak, Rhythvika, Alagam Perumal, Geetha Kailasam, etc
Story                        Selva, Arvind Awami
Music                       A R Rahman
Editor                       Sreejith Sarang
Cinematography      Santosh Sivan
Direction                  Arvind Swami
7. Inmai: Bhaya (Devil may follow)
A stranger arrives at a home where a young woman is staying alone. Later, the woman realizes that the stranger is a devil who came here to pay an old debt. Whether the devil finishes his job for what he was assigned?
Performed by Siddharth, Parvathy Thiruvothu, Sheimour Roosevelt, etc.
Story                        Rathindran R Prasad
Music                       Vishal Bhardwaj
Editor                       Anand Geraldin
Cinematography      Viraj Sinh Gohil
Direction                  Rathindran R Prasad
8. Thunintha Pin: Veera (A lesson of Courage)
A wounded comrade has a chance of having a travel conversation with a new policeman who shot him. During the trip, the Comrade teaches what his courage is. Does the policeman learn something from him? What happened at the end of the journey?
Watch Thunintha Pin get answered
Performed by Atharvaa, Anjali, Kishore, etc
Story                        Mani Ratnam   
Music                       Sudarshan Srinivasan  
Editor                       Prasanna GK
Cinematography      Sundaramurthy KS
Direction                  Sarjun K M
9. Guitar Kambi Mela Nindru : Sringara (A musical shower of love)
A grammy award-nominated musician Kamal composes his musical story of failures and love to the audience. With a lot of struggle, Kamal had succeeded in his musical journey but did he win in his love track.
Explore kamals, musical love, by watching-
Guitar kamibi Mela Nindru performed by Suriya, Prayaga Rose Martin, Tulasi, etc
Story                        Gautham Vasudev Menon
Music                       Karthik
Editor                       Anthony
Cinematography      P C Sreeram
Direction                  Gautham Vasudev Menon
Author
– Raghu loganathan