SATURDAY 2019 July 20th at 6:45pm San Diego Comic-Con. It's the Big "BATMAN" 1989 MOVIE 30th ANNIVERSARY!. Join Originator & Executive Producer of the Batman film franchise Michael Uslan as he celebrates this revolutionary film that changed Hollywood and the world culture!
BATMAN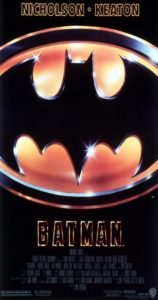 The movie Directed by Tim Burton and produced by both production company Warner Bros pictures and Guber-Peters Company. This had been released on June 19, 1989 on Westwood, California and June 23, 1989 on United States. The main storyline written by the writer Sam Hamm based on Characters appearing in magazines published by DC Comics Batman characters by Bob Kane screenplay by Sam Hamm & Warren Skaaren. The Music been directed by Danny Elfman and Stunning Cinematography done Roger Pratt. While the whole movie been edited by Ray Lovejoy with overall running time of 126 minutes
The main storyline of the "BATMAN" is the Bruce Wayne witness his parents' brutal murder as a child. So millionaire philanthropist Bruce Wayne fights crime in Gotham City disguised as Batman. A costumed superhero, who strikes fear into the hearts of villains. But when a deformed madman who calls himself "The Joker" seizes control of Gotham's criminal underworld, Batman must face his most ruthless nemesis ever while protecting both his identity and his love interest, reporter Vicki Vale.
Also Read

Lightning to strike again will thor 4 introduce beta ray bill?
The main cast of the movie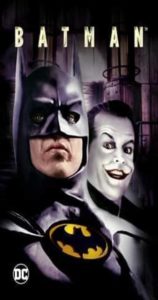 Michael Keaton as Bruce Wayne / Batman
Jack Nicholson as Jack Napier / The Joker
Kim Basinger as Vicki Vale
Robert Wuhl as Alexander Knox
Pat Hingle as Commissioner Gordon
Billy Dee Williams as Harvey Dent
Michael Gough as Alfred
Jack Palance as Carl Grissom
Jerry Hall as Alicia
Tracey Walter as Bob the Goon
Lee Wallace as Mayor Borg
William Hootkins as Lt. Eckhardt
John Dair as Ricorso
Christopher Fairbank as Nic
George Roth as Eddie
Kit Hollerbach as Becky
Hugo E. Blick as Young Jack Napier
Charles Roskilly as Young Bruce Wayne
David Baxt as Thomas Wayne
Sharon Holm as Martha Wayne
Liza Ross as Tourist Mom
Garrick Hagon as Tourist Dad
Adrian Meyers as Jimmy, Tourist Son
Author
– Gouthaman.N