13 REASON WHY SEASON 3
Netflix has dropped a trailer of its teen drama web series for 13 REASON WHY SEASON 3, which was initially released in 2017. The series is based on the novel which is published in same name as "13 Reason why" written by Jay Asher. The series is about a death of a teen girl "Hannah Baker" who committed suicide, because of high school bullying.
Netflix announced the 3rd season of 13 reason why on 6th June 2018 with a small teaser, and there are lot of rumor about the series. The first two seasons were released in the month of May. But Netflix officially haven't announced anything regarding the series. Now Netflix has released its trailer and premier date of the series.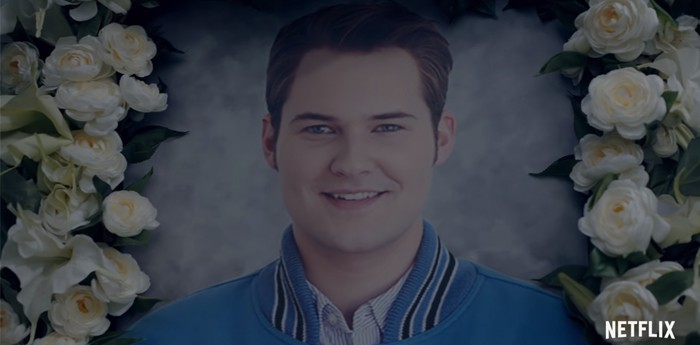 The trailer has a run time of 1 minute 36 seconds. The trailer starts with a police officer investingation on crime and has a background voice who was making a statement about Liberty high student's, and continues with Tony & Justin get in the car along with Tyler. Tyler tries to get the gun to high school prom getting a motivation to kill the student after bullied and hurt by school student themselves in season 2. Their accusing and hurting for calming something made things happen, passing on Clay was standing in funeral which was actually Bryce who is the main antagonist in this series, and Bryce mother was questioning about the killer of her son. The trailer ends with a tag line 'who killed Bryce.'
RELATED POST
13 REASONS WHY
The season one has the original storyline of the book which involves, the tape that Hannah Baker made before her suicide, the 13 reasons behind her suicide. The first season obtained more viewers and controversy because of the dark subject (Teen suicide) and Hannah Baker graphics suicide death scene, then it was cut and edited by Netflix due to the order put forth by court.
The season two was based on the aftermath of Hannah baker death and how clay and her parents dealt with it. The tape that was made by Hannah baker got released and then it was about how the students and others would deal with it. The trail for Hannah baker death accusing Bryce to Bully her and lead her to Suicide and things happened. It's yet happening inside the school, and it also revealed more darker side of the liberty high student and their bullying tradition in action. It actually reveals that, Hannah is not the only victim in the school and the series ends with a dramatic scene. Netflix has announced the release date of the series which is on August 23, 2019. The series will contain 13 episodes with a runtime of 40-45 minutes max. Netflix has also announced about the renewal of the series for the last and final season along with the trailer release.
ALSO, READ
source: 13 Reasons Why: Season 3 | Official Trailer | Netflix
Author
– Mathan