Netflix released the last and final season for the controversial teen drama series – 13 Reasons why season 4. The series deal with teen suicide and blood violence.
(This review will be spoiler-free for Season 4, hope you all watch the remaining season)
13 Reasons why season 4
Season 4 starts with an opening death scene replicating the other seasons 13 Reasons why season 3. However, while the kids of Liberty High have previously been put through successively elaborate whodunits to assign blame, Season 4 isn't really about who did it. It's a game of "Who Is It In The Coffin?", though this pivot in narrative focus arguably has its impact cheapened by the circumstances of how and why this final loss of life has happened. Clearly meant to serve as a farewell to the students that we've come to know and sympathize with, Season 4 attempts a memorable finish but makes the same mistake that its predecessors did — it tries to squeeze an ocean of teen issues into a kiddie pool — and scrapes by, at best.
This season talks more about the secret that students of liberty high kept to them and the ghost behind the secret that haunts them in their life. Season 3 ended with Bryce Walker's death, Montgomery de la Cruz AKA Monty jailed for brutalising Tyler and then he was killed in jail, because "someone decided to be the prison hero by punishing a child offender". Everyone agrees on letting "the dead bury the dead." But here's the thing about burials – it will rot, maggots will feed on it, and it is just plain disgusting.
The secret
The secret who killed Bryce walker ( which is revealed in the season 3 finale) is buried inside each of the kids involved in it. They know that they might be caught at any moment and fear associated with it. Season 4 deal with the final year kid in high school getting into college and the secret that they buried inside them, delves into mental health issues, anxiety attacks, depression, and all its distributaries breading on the fertile soil of old trauma, sexual abuse, drug abuse, bullying. And that makes it deadly. And all of this comes at a point when you're supposed to start fresh – in college.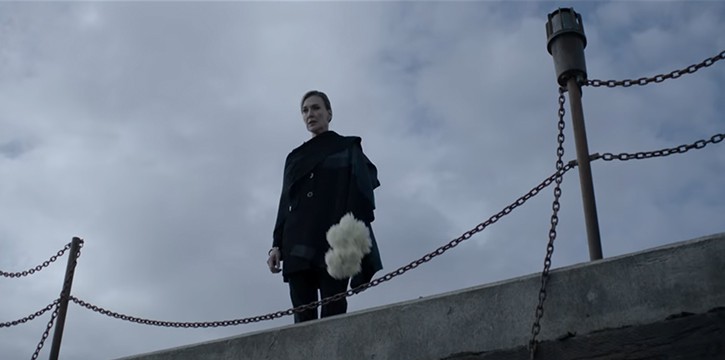 As usual, the protagonist of the series Clay Jenson tries to help his friend where he always wants to be ignored for the way he feels himself. Also in this season, clay dealt with the death of other characters from Hannah to Monty and the trauma and anxiety made him fragile and deadly as of any other season.
We'll leave you with a thought. No one is born a bigot, they become one. Unfortunately, some of these kids at Liberty High move on with their lives as they step into college. It will turn into one, despite what they have faced and more importantly, it is because of what they faced. And we are to be blamed for it.
The SR Rating for Season 4 of 13 Reasons why is 6/10.
Author
– Mathan