THE FLASH SEASON 6
The first episode picks up right after the last shot of season 5 episode 22 "Legacy" Where Nora gets sucked into the time vortex kinda turns into a blue dust, no pun intended .The fans were all expecting the flash to go missing but sadly Team Flash postpones it every season .
Nora wasn't supposed to travel back in time(2019) because of the alteration in timeline, it lead to a new branch timeline in the year 2047(Nora's timeline).So the Flash has to sacrifice for the sake of saving other lives. Because of this hectic timeline mess, crisis on infinite earths occurs/happens. And honestly the fans want the infinite earth crisis
Fans are really waiting for something extraordinary this season because the set photos says it all , Brandon Routh is acting as SUPERMAN AFTER 13 YEARS !! for the crisis episode. To the right of Grant Gustin (The Flash) you can spot Cress Williams aka Black Lightning. Can't wait to watch it.
Moving on
Episode 1 – Into the void
1 THE NEW OG SUIT
Fans were really waiting for this from a very very long time. God look at that suit this most definitely has to be one of best suits throughout the series. Season 5's suit was one the worst suits , season covered it all
2 GODSPEED
The Crisis has already began??.
The episode starts with Barry aka The Flash capturing the godspeed. Cisco mentions that he's from the future but they didn't mention the year . They start the show with epic and a not so great CG intro for Godspeed and the Flash, no one knows what's up with the Godspeed plot.yet.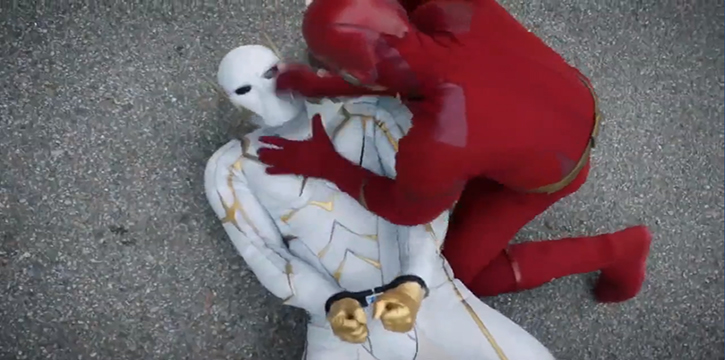 3 Iris West-Allen
They show her feelings for Nora and how much she's missing her daughter, She is feeling so depressed because of the fact that Nora turned into blue dust the same way eddie thawne turned to blue dust in front of her eyes and she slowly makes herself feel comfortable throughout the show
4 RAMSEY ROSSO
They introduce this new character, Dr. Ramsey Rosso rumours say that he is this season's main anti-protagonist. We don't know his plot yet ; so far we know that his mom died not-fighting against cancer , he also mentions that he won't be a coward like mom (even he had cancer) so he had an idea to cure every type of cancer with "Dark Matter" injecting them directly into the WBC (white blood cells), he asks Caitlin for Dark Matter as she works in star labs, but Caitlin rejects his ask/request. He later then somehow gets his hands into the dark matter with the illegal dark matter tech/weaponry but they show like the cure failed…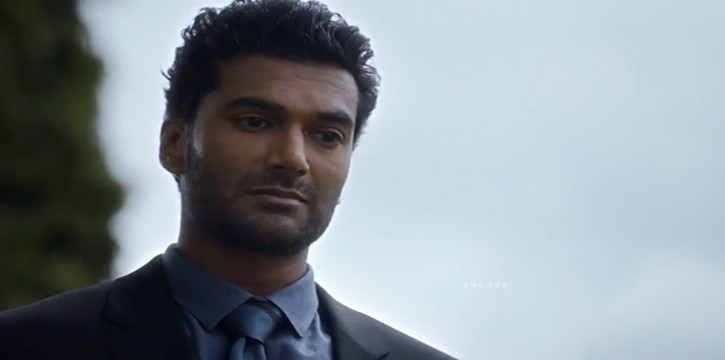 5 CHESTER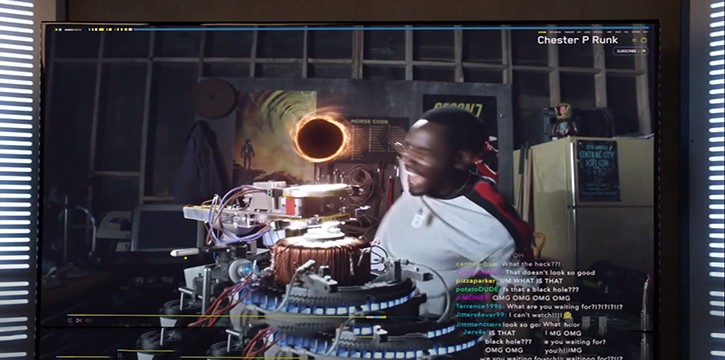 Meanwhile half a crazy and funny youtuber, Chester steals junk and makes device to create a black hole .Watching him build this Cisco reacts saying "what a legend". His subconscious mind connects the black hole negative charges (more like the black hole mind) the Flash had to go inside the black hole to bring back his subconscious matter and return it to Chester body and bring back his consciousness mind, Currently he is being cooked in the MAC, no pun intended.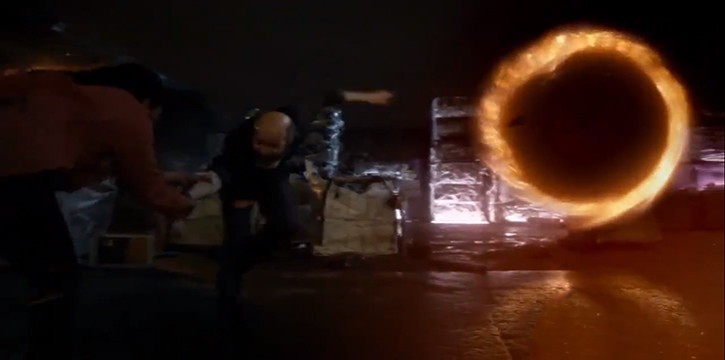 6 RALPH DIBNY AND KILLER FROST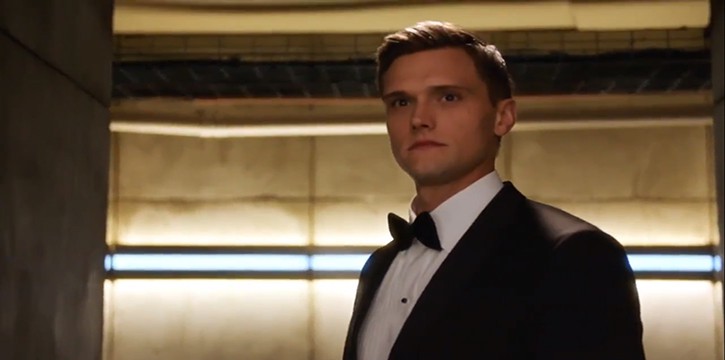 Also Dibny..Ralph.. Dibny is back with a very cool James Bond themed intro he helps Killer Frost to come out more often as she lost her father in the last season. Ralph makes her understand that she can come out more often that she thinks she can. Killer Frost and Caitlin has a little pep talk about taking the wheel ….
7 BARRY ENTERS THE BLACK HOLE
They almost had us when Barry entered the black hole, the way Barr rushed into the black hole was exactly like when he went missing…but eyes down he comes out. Also Cisco plays Queens Flash Gordon theme song…..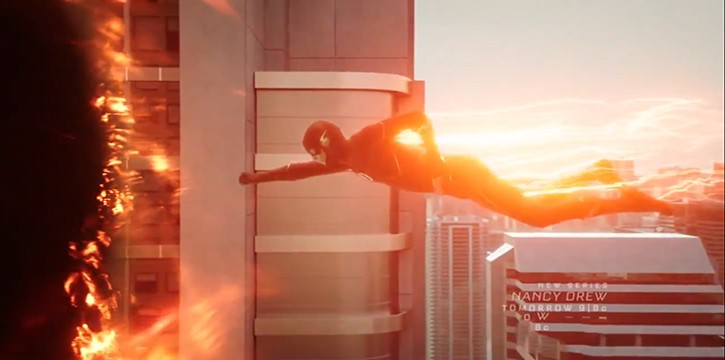 !SPOILER ALERT!
8 BARRY IRIS AND THE MONITOR
At the end of the episode Barry and iris has this little chat about how they'll miss Nora then suddenly THE MONITOR comes and says "The Flash must die in order to prevent the crisis "
But we obviously can guess that he won't be sacrificing because the Crisis episode has already been confirmed can't wait for episode 8 "Crisis on infinite Earth"
Author
–MANISH KUMAR P S