Background For Black Widow
Natasha Romanoff aka Black Widow played by Scarlett Johansson, first appeared in MCU in Iron Man 2 as an agent of shield. She later become an Avengers. Black Widow (2020) is the first movie in MCU's phase 4. The trailer has various shots from all the movie like there's a shot from  Avengers, Avengers Infinity War, Captain America : Winter Soldier and the Scarlet Witch Dream induced sequence from Avengers Age of Ultron.
New Faces Who Are They ?
New Russian characters Natasha knew back in the day are making their debut in MCU. Any comic geeks will definitely know them. The cast goes by;
David Harbour is casted as The Red Guardian. Red Guardian is the soviets version of Captain America as in comics and likely in the movie as well. He is basically the Steve Rogers of Russian with same set of powers. The David Harbour Version seems to have a good sense of sarcasm as evident from the trailer. The suit of Red Guardian has a star like the one Captain America has but the colour code is different with only red and white.
Yelena Belova played by Florence Pugh is the Second Black Widow in the comics. She shares a sisterly relationship with Natasha, as in the trailer Natasha refers Yelena as Sis. I'm pretty excited about the relationship between them.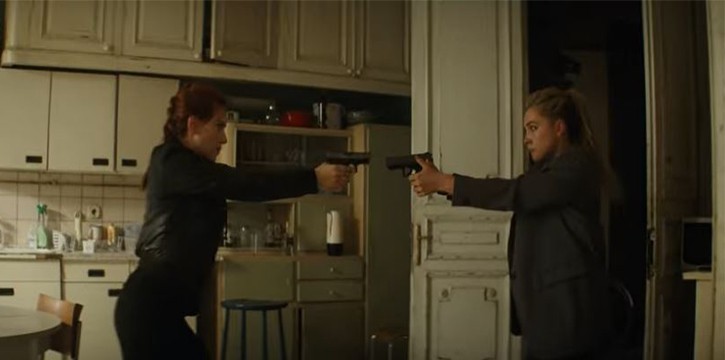 Rachel Weisz is also casted in the movie to play Melina/Black Widow. She plays a seasoned badass spy trained in Red Room as Natasha or Yelena. O-T . Flagbenle joins the Black Widow cast as an Love interest to Natasha.
Apart from them, the villain is Taskmaster and a disclosed actor is playing the character.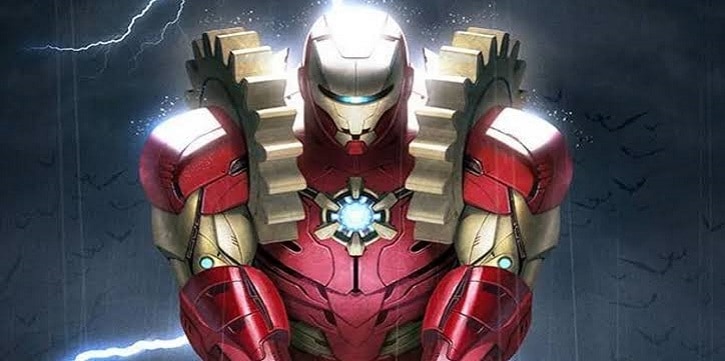 Wow Ironman 2020 is coming and I am very excited as Tony returns to kick some asses. Hold it right there ! Its Arno Stark in suiting up as Ironman not Arya Stark not Sansa stark not Tony Stark but Arno Stark !
Something From The Trailer…….
The official trailer premiered on December 3, 2019.  It gives us some hints about the movie. Black Widow is the stand alone movie for Natasha Romanoff aka Black Widow. The trailer shows that the main plot of the movie will be primarily focused on the incidents / timeline. Which happened between the time period of CAPTAIN AMERICA CIVIL WAR and AVENGERS INFINITY WAR.This is officially confirmed by Scarlett Johansson.
The storyline of the movie from the trailer is set in Budapest. Could it be the memories of Natasha and Clint discussed in Avengers and Endgame ?.
The trailer reveals a brand new white suit for Black Widow which, this is a nod to the 2010's "Deadly Origins" comic issue No.2. As a fan of suits, this particular white suit is pretty sleek and sick not gonna lie about that.
The Villian
The Villain of this movie is Taskmaster. Taskmaster injected himself with SS-Hauptsturmführer Horst Gorscht's primer, an elaborate modification of the adrenal steroid cortisol designed to unlock the mind's procedural memory potential. Taskmaster hence gains the ability to absorb knowledge instantaneously. The ability is linked to his muscle memory, allowing Taskmaster to instantly replicate the physical movement of his opponents. Using these "photographic reflexes".
Taskmaster is highly skilled in various forms of combat. He is an exceptional martial artist as Elektra, Iron Fist and Shang-Chi, a skilled swordsman like Black Knight, Silver Samurai and Swordsman, a deadly and an accurate marksman like Captain America with a shield, Hawkeye with a bow and arrow, Punisher with firearms, and Bullseye with various projectiles. He is sure a welcome villain in MCU's lineup and a game changer if done right
Other Cast and Cameos in Black Widow
Ray Winstone and Olivier Richters are cast in undisclosed roles. William Hurt and Robert Downey Jr. respectively appear in their MCU roles as Thaddeus Ross and Tony Stark / Iron Man in Black Widow . RDJ will appear in a cameo and Hurt will have a major role in the flim . Jeremy Renner is also in the film but no official conformation.
Author – Raghu
Co-Author – Manish