Smells a bit like rubber!
We all know that tyres are responsible for smooth ride. These tyres plays an important role in races too. But F1 tyres are notably different and unique and not like any other road tyres. Tyres used in F1 goes under heavy wear and tear in a shorter distance. Generally a good road tyre is designed to last up to 40,000 to 50,000 miles, and this is not going to happen in any motorsport so that in F1 too! A F1 car tyres are made up of special compound rubbers which make it lighter than other basic tyres and they last for few miles only, sometimes some special compound tyres are used for even one to two laps only!.
Types of F1 tyres
Basically F1 tyres are categorized into two different kinds of conditions, namely dry and wet. Dry conditions tyres are use in sunny and moderate humid climates with zero rain in the grid. Whereas the wet conditions are so strategic and used only when there is raining and the grid is completely wet.
Related Post
Dry condition F1 tyres
Hard Compound Tyre – blue sidewall marking.
Hyper soft Tyre – pink sidewall marking.
Medium Compound Tyre – white sidewall marking.
Soft Compound – yellow sidewall marking.
Super Hard Compound Tyre – orange sidewall marking.
Super Soft Tyre – red sidewall marking.
Ultra soft Tyre – purple sidewall marking.
Wet condition F1 tyres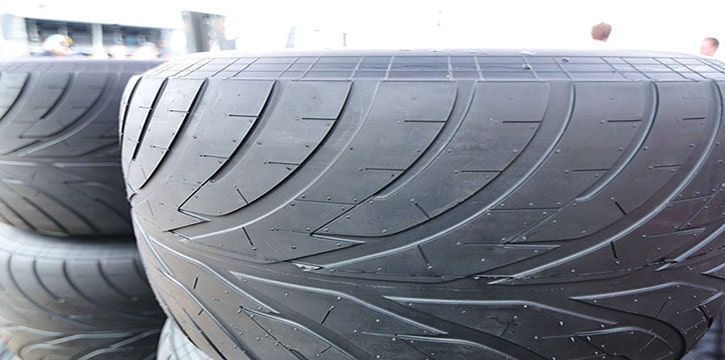 Intermediate green – Green sidewall marking
Wet Blue – blue sidewall marking
Strategy behind the wheels!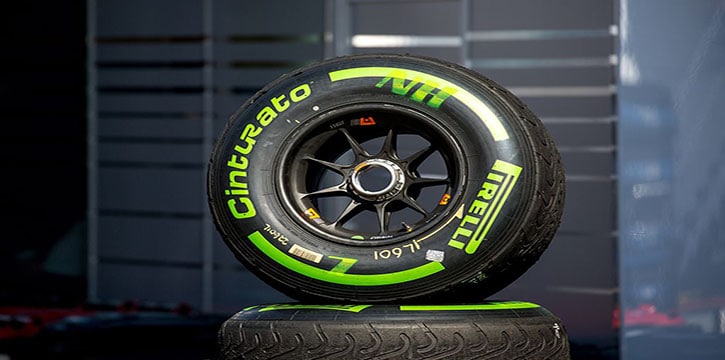 The strategy to win a race is also based on tyres and amount of time spent by a car in the pit lane. When it's a race every millisecond count and this formula is applicable in F1 too. A key for quick lap timings is Good tyre selections.
Soft and super soft tyre compounds increases the grip of the vehicle, reduces the drag and keeps the vehicle in the track but it wears out quickly. It last only for fewer laps generally 2 to 5. Whereas a medium, hard and super hard compounds increases the lap timings but got lower wear when compared to soft tyre compounds.
Wet tyres are specially designed to battle the wet conditions on the track. The intermediate tyre can be used on a wet track with no standing water, as well as a drying surface. Wet tyre is suggested when there is a heavy rainfall or the track is completely wet.
Which ultimately reduces the necessity of driving into the pit lanes often. These strategies are designed and maintained by the race directors of each team, the built strategy can be modified anytime during the race as per the conditions of the vehicle and the grid.
Though these tyres can be changed in between the races, the race committee FIA has also imposed several limitations of tyre compound usage such as number tyres should be used in a race weekend including the practice sessions, number of tyres which has to be made reserved to each team and etc.
Related Post
Global Tyre suppliers of Formula 1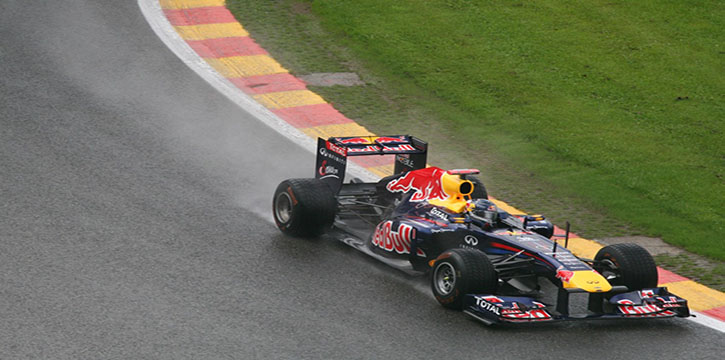 The global suppliers of tyres to F1 has changed in the upcoming years. In the 1950's and early 1960's the tyres were supplied by Firestone, Dunlop, Continental and Goodyear. During 1960 Dunlop was the exclusive tyre supplier to F1 races and later it was succeeded by Goodyear in the year 1992. Later the company supplied along with a competitor alongside known as Bridgestone.
In 2007 Bridgestone was announced as a sole tyre supplier succeeding other suppliers. But it lasted for just 3 years as they withdrew in year 2010 and succeeded by Pirelli tyres. From 2010 to present Pirelli is the leading successful tyre supplier and has introduced several special compound tyres which has taken the sport to the next level.
Author
– Thiruvarasan.V