Warner Bros. finally released the long awaited Wonder Woman 1984 (a sequel for the first Wonder Woman movie which was released in the year 2017) official trailer, the movie is set to release on next year's summer, The trailer was premiered at Brazil's comic con, CCXP
The trailer has a lot of interesting Easter eggs and various other references and plots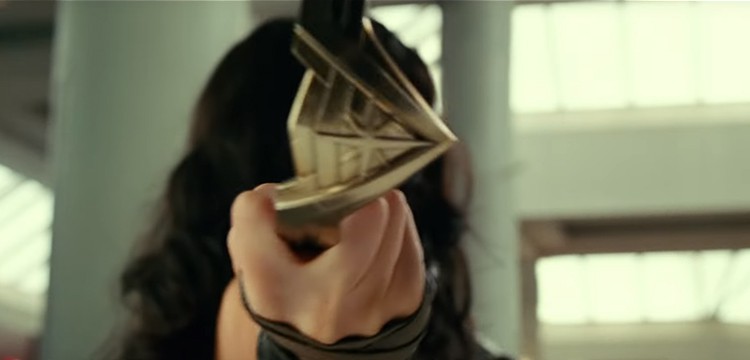 Here's what we have noticed-
The Major Confusion In Wonder Woman 1984 Trailer
Steve's back??, But how?, so here's our intel on this. First let's rewind things a bit, we all know that Steve died in an plane crash/explosion. Yet he makes his way in the Wonder Women 1984 Trailer. The worst case let's assume Steve wasn't dead, but how come even after 60 he is still in his youth.
The Invisible Jet And The Lighting Bolt
From few selective shots from the Wonder Woman 1984 trailer we see Diana Prince swinging with her lasso in mid air, so we are guessing that it is her invisible Jet. There's this shot from the trailer where Diana Prince and Steve Trevor appears to be on the plane. So the plane might actually turn out to be the invisible Jet. And there's another shot where she flies around with her lasso using the freaking thunderbolt. I mean that's pretty dope and insane.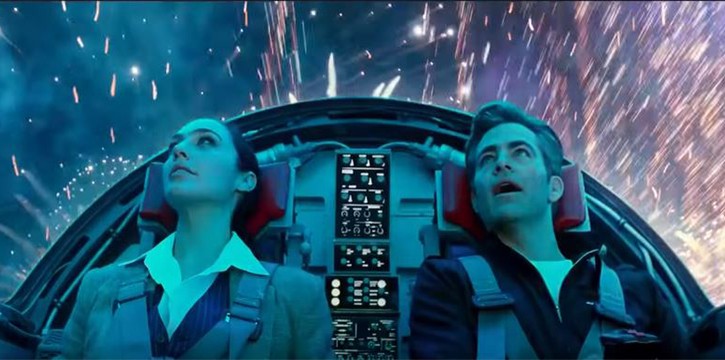 The Golden Suit In Wonder Woman 1984 Trailer
The suit first appeared on 1996, "Kingdom come" comic issue No.3. It is very comic accurate. The suit is obviously made in Themyscira ( Diana's home). During CCXP event Gal Gadot mentioned that, "the costume looked amazing in a mirror but isn't really comfortable".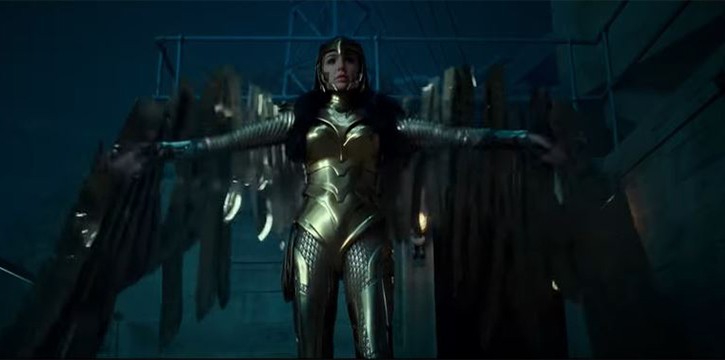 Maxwell Lord
One of the two villains playing in this movie, there's a lot of different variations of Max Lord from the TV shows and the comics, The character playing in this movie has psychic mind controlling abilities. There's this one shot from the trailer where, Diana's face is all the way up watching the skies,stars whatever it is but here's where we need to pay attention to, "Think about finally having everything you've ever wanted"(Max Lord's words). Immediately after Steve and Diana are re-united Lord says,. "now I take what I want in return". Maybe Diana had a deal with Maxwell.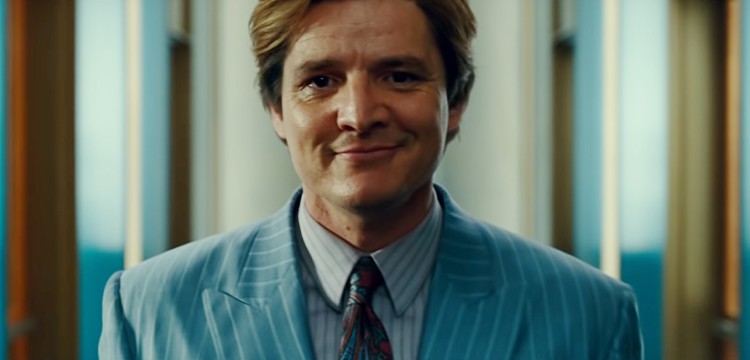 The Cheetah
Kristen Wiig is playing Cheetah in this movie, in the opening shot of the trailer, Diana and Archaeologist Barbara Ann Minerva aka Cheetah has a friendly open discussion about their love life. She that is Barbara will eventually turn into Cheetah. She is an archaeologist, in a shot Max gets his hands on an artifact, Maybe just maybe Barbara was the one who handed it over to Max in the first place, Now I still have no idea how she turns into freaking Cheetah from a nerdy archeologist.
Something More About Wonder Woman 1984……
According to the film director Patty Jenkins, at CCXP she mentions there's lot of practical which has been done and less CGI making it look realistic and other minute details which you might have missed are, Diana's original Wonder Woman armour has been saturated to make it look so vibey and the slo mo shots shots and the action sequence shot is just to nod to the wonder women's crew they are trying to show how much effort has been placed in this movie and also there's this shot where she fights crime in a mall that actually might be how the movie starts, Because it was the same with Wonder Woman 2017 the robbery.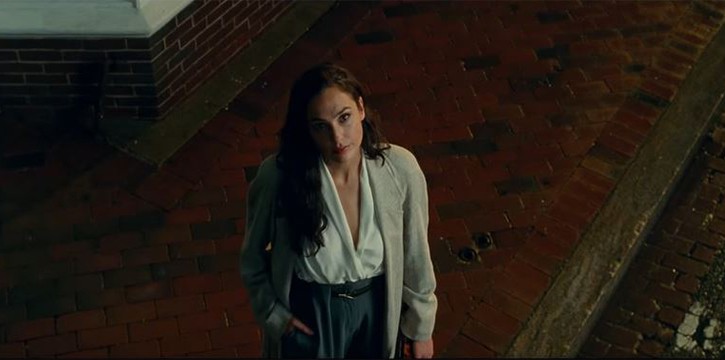 Make sure to get notifications from our website to get the latest news and updates on literally everything
Author
–Manish