The first fully electric SUV from Audi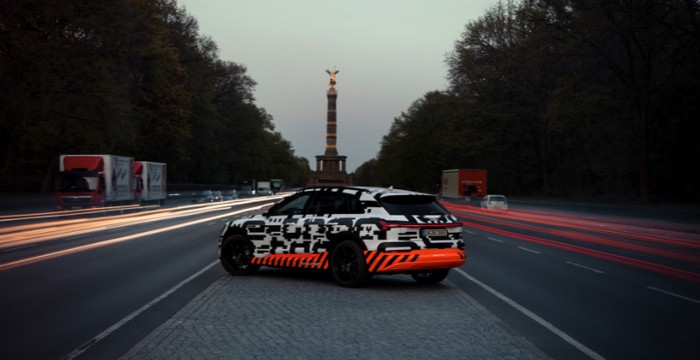 Audi India is expected to launch its first luxury full Electric SUV in India later this year. The company has planned to unveil the car on July 12. The e–tron set the milestone in Audi because it is the first fully electric production car and it gains more prominence. Because it signals a whole new direction for the company in the global market.
Also Read
The purely electric vehicle gets two electric motors on each end. The one on the front axle make 125 KW, and the rear makes 140 KW of power. When combined the total power generated by two motors is 265 KW or 355 bhp and in the boost mode the power output can go up to 300 KW or 408 bhp, the peak torque output is 561 Nm. The e–tron has a top speed of 200 Km/hr and can reach 0-100 kmph in 6.6 seconds in normal mode and 5.6 seconds in boost mode. The e–tron is packed with 432 batteries in 36 modules, which is placed under the floor like Tesla. The battery pack weigh up to 699 Kg with the power capacity of 95 kWh.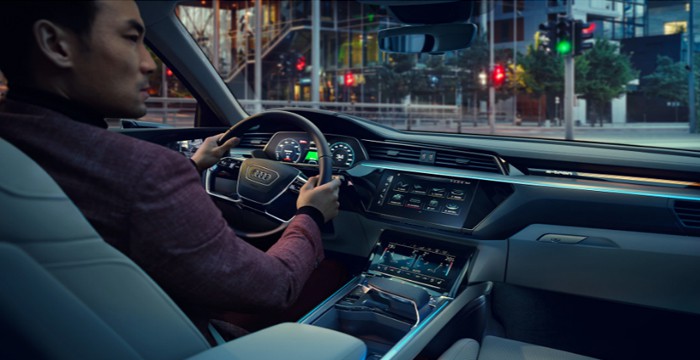 The Audi e-tron has a full range of 400 km in a single charge. The full charge time is 8 and a half hour in normal charging point and in fast charging can fully charge it in just 40 minutes.
The front end of e-tron get an octagonal grille with active flaps, that allow air to pass through and cool front axle motor. The e–tron SUV has a typical crossover silhouette. When it comes to size the e-tron sits between Audi Q5 and Audi Q7.
The Expected price for Audi e-tron is around 1.50 cores, so it won't be cheap.
source: Audi
Author
– Mathan