Google shuts down its own app blog compass from play store
San Francisco – Google had banned the tool 'Blog compass' just after the launch of 10 months.
What is blog compass?
It is an app in the google play store that is useful for the bloggers to manage their site. Which is helpful to find the interesting topics to write about. It is a blog management tool introduced by google.
This app could also connect to sites running either on wordpress or blogging and it provides the owner with insights into trending topics and a centralised dashboard for analytics or comments.
Stories Behind
Is blog compass now availed in Google play store?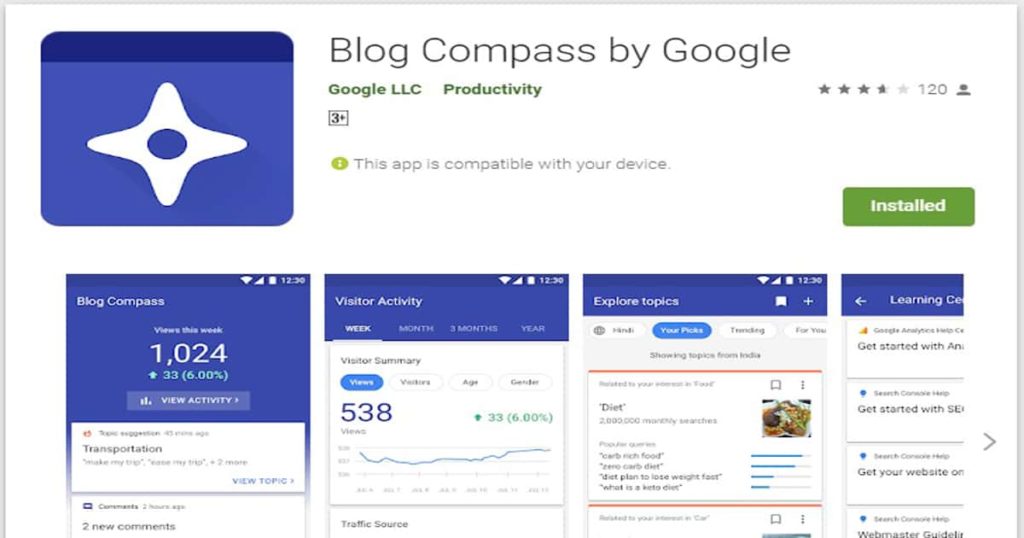 Yes, it is available to be downloaded in Google play store, but sadly opening the app will display a goodbye message. This happened because of the android police reported on Sunday.
Reason for ban
According to user reviews, this app was already having issues as early as October 2018. Many users were unable to sign in with google account and the last report was as late as previous month. According to play store, This app has achieved nearly between 10,000 – 50,000 user installs, the report added by Google.
Related Post
Is the ban notified to the users?
No, Google doesn't notify their ban to their users, even the ban of the websites from Google Search or AdSense. The Google blacklist checking tools – an important tool for every webmaster's kit. Which is free of cost and can be used without any complications. It helps to know whether the website is banned or blacklisted by Google.
"Google has dig another grave in the google graveyard because of blog compass, it is now dead."
Author
– Nikitha.R