The second and final teaser of Birds Of Prey(And The Fantabulous Emancipation of One Harley Quinn) dropped this week. The eighth film in DCEU's run for glory is set to hit theatres on February 7, 2020. The first trailer was a bang of colours, action and music and the second trailer is nothing lesser. It has cleared a few mysteries that popped with the first trailer about the movie. The outline of the movie is that, after emancipation from her Mister J, Harley Quinn forms an alliance with a few other gal heroes and villains to protect Cassandra Cain who stumbled upon a diamond and now has hunters on her tail. The movie is narrated in Harley Quinn's unique style, in which she tells us the story of how she has been on the run ever since she and Mister J 'mutually' broke up and also lost the protection he afforded her , especially from the notable villain Roman Sionis. She makes her own team of goons and sets out to terrorize the Batman-less Gotham. She convinces her girls to work together and the psychiatrist in her shows out too.
Cast Of Birds Of Prey
With Margot Robbie at the lead as Harley Quinn,there is also Mary Elizabeth as the Huntress, Jurnee Smollet-Bell as Black Canary and Rosie Perez as Renee Montaya forming the crux of Harley Quinn's gal gang. Cassandra Cain is played by Ella Jay Basco. In the line of DCEU villains, Ewan McGregor takes the role of the Black Mask. Cathy Yan of Dead Pigs fame has directed this movie, making her the second female director in WB after Wonder Woman's Patty Jenkins and also the first asian director of a superhero movie. Christina Hodson took over the scripting of this movie after her fame with Bumblebee.
Trailer Decoding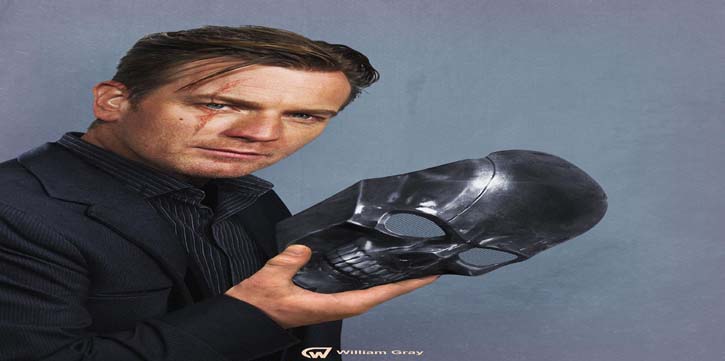 The final trailer of Birds Of Prey gave us a shot of the comic-book-accurate Mask used by the vile Black Mask making the fans joyous. There are also hints for subtle humour exclusive to Harley Quinn, such as the one where she names her hyena after Bruce Wayne making Cassandra gape in wonder. The highlights of the movie apart from Harley Quinn's reckless stunts after 'accidentally' breathing in cocaine, is her snazzy costumes. The movie has a carnival vibe from the clothes that the fashion designers team has decked upon our beloved Queen of the streets. Erin Benach, the costume designer, presents us the comic-book-accurate costumes with added extravaganza, silverlining Harley's infamous character.
The soundtracks for this live action movie was also released to help the fans feel the vibe before the movie hits the screens, bringing an end to much speculations. It has been confirmed that we get Dojo cat's Boss Bitch, Normani's Diamonds and Halsey's Experiment On Me among other artists and songs.
Author
Reshma